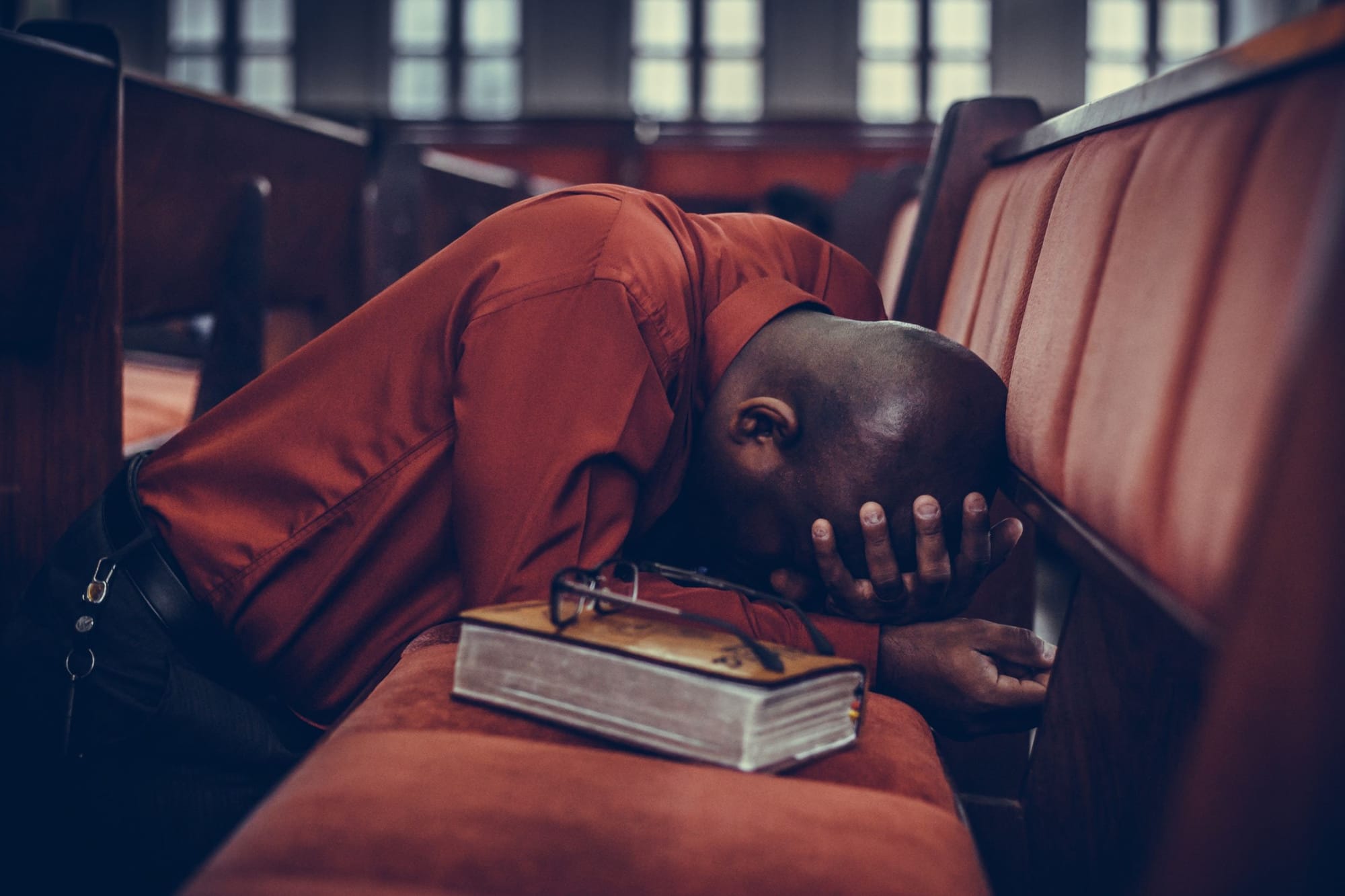 If you are to complete the phrase with your emotional state today "I AM FEELING ___________ ", what will it be?
People now a days are still facing different reaction regarding the pandemic crisis, COVID-19 that brought distinct effect of the said calamity such as worry, fear, tiredsome, boredom, burnout, exhaustion, disappointment or even lukewarmness with the relations with the Lord.
The best way to defeat the sensibilities that the devil have instilled in your heart is to PRAY. This is the only scheme that could help you combating negativity upon our lives, let me share you what the acronym P-R-A-Y means...
I.

P

RAY
It is to address all our concerns to God through prayer. Prayer is the strong and powerful weapon to defeat the work of darkness underneath our feet. Blessed be the name of Jesus!
2 Chronicles 7:14 "if my people, who are called by my name, will humble themselves and pray and seek my face and turn from their wicked ways, then I will hear from heaven, and I will forgive their sin and will heal their land."
II.

R

EST WITH GOD
Jesus frees us from all burdens of our lives. The rest that Jesus promises is love, healing and peace of God.
Philippians: 4: -6-7 "6 Do not be anxious about anything, but in every situation, by prayer and petition, with thanksgiving, present your requests to God. 7 And the peace of God, which transcends all understanding, will guard your hearts and your minds in Christ Jesus. "
If we pray, the presence of God will go with us. Exodus 33:14 "My presence shall go with you and I will give you rest. This can be attained if we "Trust in the Lord with all your heart and lean not on your own understanding; in all your ways submit to him, and he will make your paths straight" Proverbs 3:5-6.
III.

A

BIDE IN CHRIST
Abide means accept and act on it.
John 15:4 "Remain in me, as I also remain in you. No branch can bear fruit by itself; it must remain in the vine. Neither can you bear fruit unless you remain in me."
One of the meanings of "abide in Christ is doing what God says". This means practice the Word. It is important to listen God's Word but it is important to obey it. James 1:22, Do not merely listen to the word, and so deceive yourselves. Do what it says. When God says, do not worry then worry NOT! The Word must effected with our behavior and attitude.
IV.
Y

IELD WITH GOD
Yield means submit, surrender, give-in
James 4:7 "Submit yourselves, then, to God. Resist the devil, and he will flee from you."
Jeremiah 10:23 "Lord, I know that people's lives are not their own; it is not for them to direct their steps.
Submit and surrender to Him as God haas the ability to direct our lives well beyond our ability to comprehend. Let God direct our plans and He will give us wisdom if you are willing.
Don't be afraid, as everything happens for a reason. Romans 8:28 " And we know that in all things God works for the good of those who love him, who have been called according to his purpose."
Conclusion:
Genesis 50:20 "You intended to harm me, but God intended it for good to accomplish what is now being done, the saving of many lives."
#fearnot #Godisincontrol
Glory to God alone.